136 pages
I have a warm place in my heart for Tamara Drewe. For me it conjures memories of happy times reading the paper over a slow weekend. It's the first comic strip that I followed week on week, and I loved it. D bought me the book for Valentine's this year and I have happily settled down to reread and reminisce.
This is what I think you are meant to call a graphic novel, which means a comic for grown-ups. I'm not going to pretend to be some sort that is knowledgable about such things but I really love Simmonds' creation, and not just for nostalgia. Her drawings are actually beautiful. Every single panel! Have a look at these two pages: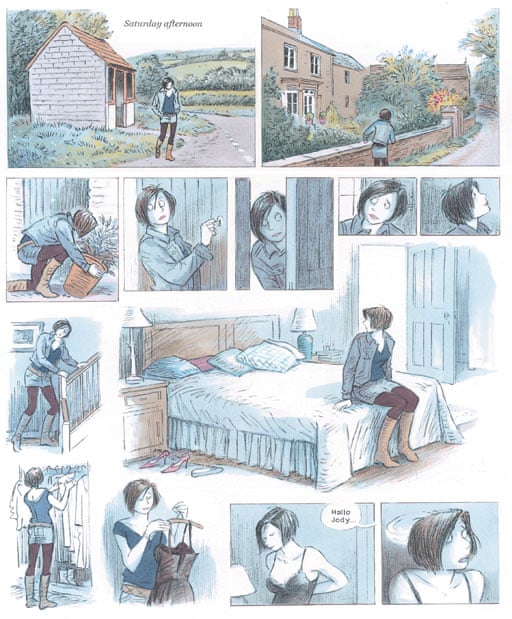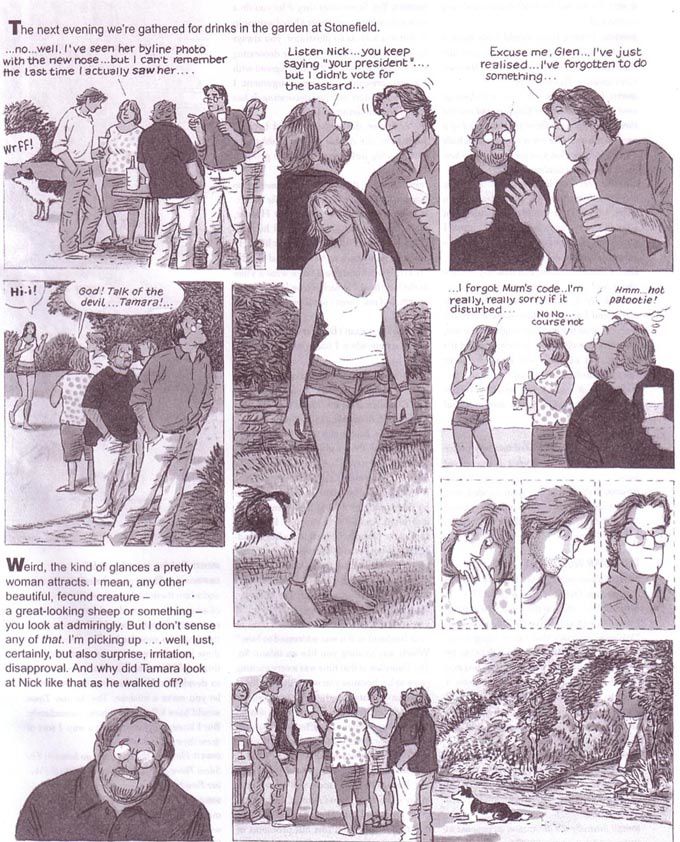 All the characters look like real people and the writing and storyline is totally engrossing. Her observation of naughties life is so perfect, particularly the teenagers. Each character has a depth that you don't always find in 'normal' novels. Is this because you can see them as well as read their stories?
When I first read the comic strip in the paper, I didn't recognise the story as Hardy's Far From the Madding Crowd. I'm sure I'd read it before that time but the conversion to modern day is so well done you don't immediately harken back to the original. Hardy's tale happens to be one of my favourite classics, so perhaps there was a subconscious attachment to the tale. In any case Simmonds has created something quite wonderful here, and it's worth a read if you get the chance. It's absolutely a keeper and I will enjoy it again.
On a side note I enjoyed the movie of this book as well, and I thought the characters were extremely well cast, and true to the book. It's worth a watch if you can!